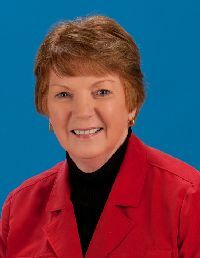 Judy A Methvin
Office Phone: (541) 779-6520
Cell Phone: (541) 944-7191
Office Fax: (541) 779-0333

1117 E. Jackson St
Medford, OR, 97504
United States
A SOUTHERN OREGON REAL ESTATE SPECIALIST,TO BEST SERVE OUR CUSTOMERS AND CLIENTS
I've had the pleasure of being in Real Estate for over 30 years in Southern Oregon. My expertise is primarily in Residential, Rural & Ranch properties, New Construction and working as a Relocation Specialist. I previously worked for the Jackson County Education Service District and the Land Conservation & Development Commission. In the real estate field, I am a member of the "Graduate Realtors Institute", life member of the Million Dollar Club.
MY LIFE IN SOUTHERN OREGON
I have been a resident in the Southern Oregon area for over 35 years. I have enjoyed the beauty and serenity of the areas rivers, lakes and mountains with my husband, Bob, and my family. We take advantage of the many available recreational opportunities such as skiing and snowmobiling in the winter and camping in our RV, golfing, riding ATVs on the dunes and motorcycle riding during the other 3 seasons.
TO BEST SERVE OUR CUSTOMERS AND CLIENTS
My husband, Bob, is also my "team member" in the Real Estate profession. Together, we have over 64 years combined real estate experience. We understand the challenges and have the answers for those who will soon be experiencing a job transfer, promotion, different financial opportunities, or retirement. We value and respect our clients needs and concerns. We share with them our expert knowledge, support and professionalism, helping them to make the best informed decisions possible.
Your search did not return any results. Please try to broaden your search criteria or feel free to try again later.