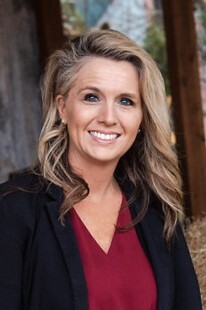 Stacy Davis
Office Phone: (541) 826-4181
Cell Phone: (541) 816-2595

10558 Highway 62, Suite B2
Eagle Point, OR, 97524
USA
Broker

For over 30 years, being raised in Eastern Oregon, The Willamette Valley, and now living in Southern Oregon. I'm proud to be able to call this beautiful state home. Southern Oregon has been home since 2012. Following my high school sweetheart and husband of 22 years to Southern Oregon was an easy transition. There is so much to love about this area. My husband and I along with our 3 very active sons came to this area looking for a sense of community, wanting that "hometown" feel, great schools, access to all the outdoor fun we love as a family. That was a hard decision in this area; there are so many wonderful communities. As soon as we discovered Eagle Point, we were Home!
I love the idea of helping someone begin a new chapter in life. I look forward to helping you re-locate, retire, sell or find that perfect home to raise your family.
I'm excited to be a part of the Windermere Van Vleet and Associates, having years of knowledge and experience, offering multiple marketing tools to make your transaction run smoothly whether buying or selling.
My first priority is you, believing communication is key, with my eye for detail and organization skills, we will make that next chapter a reality.
Your search did not return any results. Please try to broaden your search criteria or feel free to try again later.